WELCOME TO
Brentwood II Apartments
Relaxation meets accessibility at Brentwood II Apartments in South Bismarck. Our cat-friendly community offers a variety of amenities to enrich your lifestyle. Including amenities such as in-unit dishwashers, off-street parking, and an on-site laundry room, you'll discover all the essentials. Situated near Riverwood Golf Course, Sertoma Park, and Kirkwood Mall, our apartments offer convenient proximity to work, education, and entertainment. Immerse yourself in the vibrant pulse of Bismarck and make Brentwood II Apartments your new home today!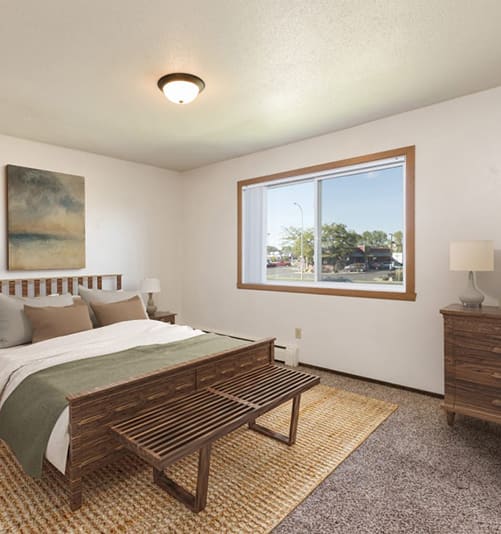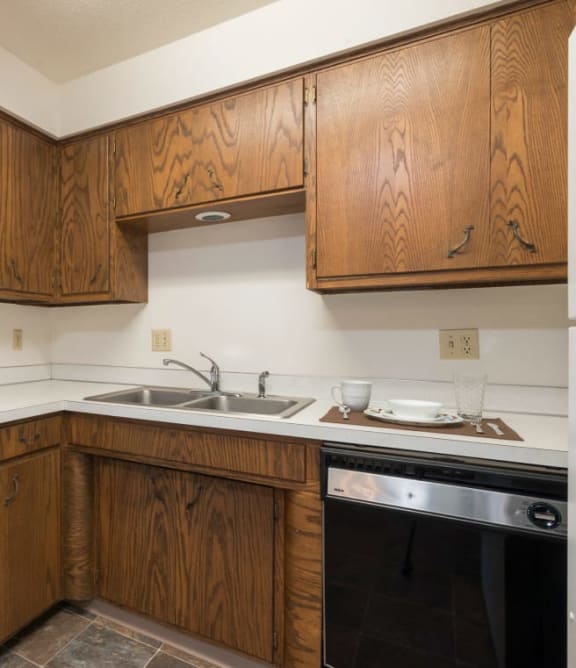 FLOOR PLANS
Thoughtfully Designed Floor Plans For You!
At Brentwood II Apartments, we offer floor plans to cater to your needs. Our layouts are designed with your comfort in mind. Enjoy the convenience of modern amenities such as dishwashers and off-street parking. Our cat-friendly community has it all, making it easy to find the perfect apartment to call home in South Bismarck.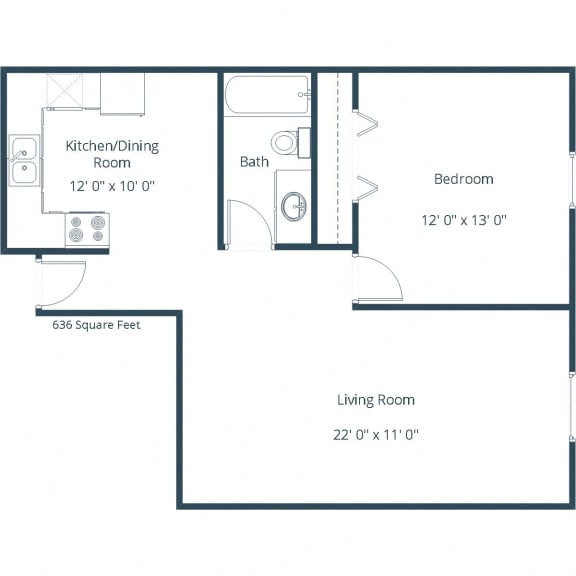 Call for details
Deposit: $750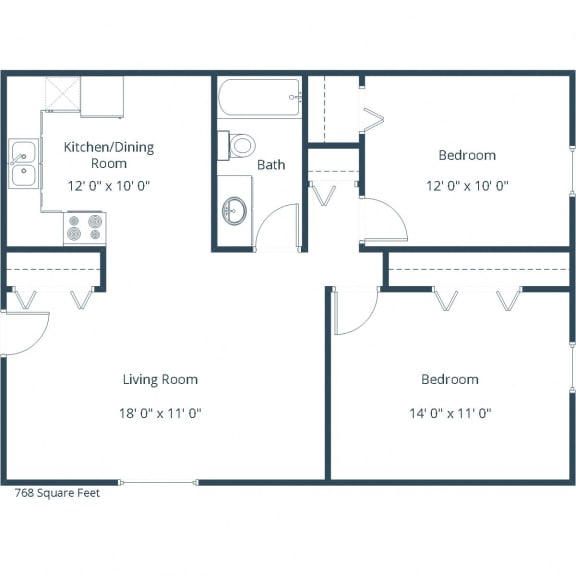 Call for details
Deposit: Inquire for details

Discover the Potential of the Space Around Us!
AMENITIES
Designed to
Fit Your Lifestyle
Our apartments are designed to seamlessly fit into your lifestyle. With a focus on comfort and convenience, Brentwood II Apartments offers a range of amenities, from in-unit dishwashers to an on-site laundry room. We're also strategically located near Sertoma Park, Bismarck State College, and Kirkwood Mall. Whether you're a student, a professional, or anyone in between, our apartments are the ideal choice for those seeking quality living in southern Bismarck.
NEARBY COMMUNITIES
Starting At $ 685

205 N 2nd St
Bismarck , ND 58501

0.00 miles away

|

0 - 2

beds

Starting At $ 740

215 N 3rd St
Bismarck , ND 58501

0.00 miles away

|

0 - 1

beds

Starting At $ 640

400 W Arbor Ave
Bismarck , ND 58504

0.00 miles away

|

1 - 1

beds

Starting At $ 655

1109 Memorial Highway
Bismarck , ND 58504

0.00 miles away

|

1 - 2

beds

Starting At $ 865

505 W Indiana Ave
Bismarck , ND 58504

0.00 miles away

|

2 - 2

beds

2902 East Rosser Ave
Bismarck , ND 58504

0.00 miles away

|

1 - 2

beds

Starting At $ 805

3100 East Rosser Avenue
Bismarck , ND 58504

0.00 miles away

|

1 - 3

beds

Starting At $ 740

1110 W Capitol Ave
Bismarck , ND 58501

1.92 miles away

|

1 - 2

beds

Starting At $ 560

2010 Xavier St
Bismarck , ND 58501

1.92 miles away

|

0 - 3

beds

Starting At $ 630

1121 W Capitol Ave
Bismarck , ND 58501

1.92 miles away

|

1 - 3

beds

Starting At $ 1420

4430 21st St SE
Mandan , ND 58554

1.92 miles away

|

1 - 3

beds

Starting At $ 895

444 E Brandon
Bismarck , ND 58501

2.10 miles away

|

2 - 3

beds

Starting At $ 800

1815 Burnt Boat Dr
Bismarck , ND 58501

2.10 miles away

|

1 - 2

beds

Starting At $ 795

1825 Burnt Boat Dr
Bismarck , ND 58501

2.10 miles away

|

1 - 2

beds

Starting At $ 695

1060 Turnpike Ave W
Bismarck , ND 58501

2.10 miles away

|

0 - 3

beds

Starting At $ 855

2413 N 8th St
Bismarck , ND 58501

2.10 miles away

|

1 - 3

beds

205 W Interstate Ave
Bismarck , ND 58504

2.10 miles away

|

1 - 3

beds

Starting At $ 640

1658 E Capitol Way
Bismarck , ND 58501

4.43 miles away

|

0 - 3

beds

Starting At $ 1495

2907 Iowa Ln
Bismarck , ND 58501

4.43 miles away

|

0 - 3

beds

Starting At $ 1125

4700 19th St N
Bismarck , ND 58503

4.43 miles away

|

1 - 3

beds

Starting At $ 2005

4800 N 19 St
Bismarck , ND 58503

4.43 miles away

|

3 - 3

beds

Starting At $ 995

2010 Koch Dr
Bismarck , ND 58503

4.43 miles away

|

0 - 3

beds